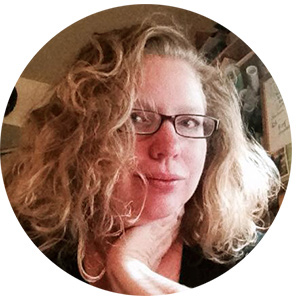 Jennifer
Shermer
Pack
started her freelance design business Black Cat Studios in August of 2002. However, she's been designing a lot longer than that. Her design career began while attending Wesleyan College in Macon, Georgia. As a freshman, she was a design intern at The Macon Telegraph. Internships at Television Production Group and Bright Ideas Group followed. Jennifer graduated from Wesleyan in 1995 with a degree in Studio Art and an emphasis on design and photography. She spent 7 years as Art Director and Designer at Bright Ideas Group Advertising & Design before striking out on her own as Black Cat Studios.
Since then, Black Cat Studios moved from it's original home in Macon, Georgia to Tokyo, Japan to Dayton, Ohio to Anchorage, Alaska and most recently Vacaville, California. Jennifer has kept some of her original clients over the years and has added on from every place she's lived. She does all kinds of design, from logos, invitations and brochures to books, magazines and web design. Photography has always been a passion and became a part of the business too.
A passion for creativity is a part of Jennifer's everyday life. She enjoys pouring that passion into cooking, creating origami with her nine-year old, making art with her four-year old, baking homemade bread and other yummy food, crafts, gardening and sewing. Her husband Denny is a guitarist in the Air Force Band and she loves to hear him play. They enjoy travelling and of course taking lots of pictures.